| | | |
| --- | --- | --- |
| | | |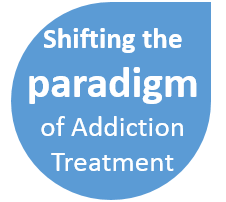 Need Help with Addiction? Our programs and courses provide an opportunity for you to s
tart living again, successfully.
We work hand-in-hand with you to guide you on your path to recovery, success and happiness. Our holistic approach to addiction and professional service enable you to manage your addiction challenges and prepare you for your road to recovery and success. Since our founding, Dimensions SA has assisted families and addicts through the recovery journey by providing tools for lasting solutions based on our experience coupled with best practice. Our approach is holistic which transcends the immediate challenges of addiction into a world where we start taking charge of our own wellbeing and effecting those changes we so desperately desire.
We have developed very specific workshops and training that take into account the client's need: families, recovering addicts, youth and community leaders. Visiting this website is your first step to improving your life. Whether you are looking for something to help enhance your mindset, or your life at work and at home, rest or play, you have discovered the beginning of realising your potential. You have likely heard this before, but it is well worth repeating: The ways in which your recovery progresses will be different from anyone else's. Just as your treatment was tailored specifically for you, you can expect that the pace of your recovery will be depend a lot on how you "work it," your emotional and psychological state of mind, your physical condition, the strength of your support network, whether or not you are employed and other factors. Our coaching sessions will assist you in realising your full potential and worth. These sessions will challenge and energise you, and get you to realise new heights in your personal, professional, and family life.
You will be supported throughout the process, whilst being focused on achieving your goals, whatever they may be.
This is about YOU, what you want and where you want to go.
We will provide you with a framework that allows you to achieve what you want for the rest of your life.
Call us now on 071 186 7936
Part-Time Recovery

Counselling and

Coaching Programme

The client will have two

sessions per week, 1

hour per session.

Sessions at the Cape


Life Coaching
Integration Programme:

Metanoia Project©

Live your dreams. Our

coaching sessions will

assist you in realising

your full potential and

worth.

Basic Counselling

Course

This short training

course is designed to

equip individuals,
community activists

and leaders active in

Family Wellness ©

Interactive workshops

focussing on creating

awareness on the roles

the family play in
supporting addiction.
Welcome to Dimensions SA's Website
Life Coaching, Counselling, Workshops and Training Courses
FOR
Recovering Addicts, Affected Families, Youth, Schools and Community Leaders
PROGRAMMES AND COURSES:
Families in Addiction: Individual & Group Support + Tools for A Way Forward
Addicts: Counselling, Life Coaching and Support
Students / Youth / Schools: Taking Responsibility and making Informed Choices
Community Leaders: Supporting Families affected by Addiction.
FROM THE FOUNDERS
We are a family directly affected by Addiction.
We share our experience with our years of training and expertise to assist others.
OUR PROGRAMMES AND COURSES
Our programmes and courses provide an opportunity to you to start living again, successfully.
We work hand-in-hand with you to guide you on your path to recovery, success and happiness.
Unless you become aware of what is keeping you stuck, you will continue as you have always done. As the saying goes, 'If you continue doing things in the same way, no matter how hard you try, you will always achieve the same results'.
We MUST do something differently to achieve different results.
Remember: Life is about moving on, accepting and looking forward to what makes you stronger and more complete.
Mikhail, Life Coach and Counsellor