Testimonials


: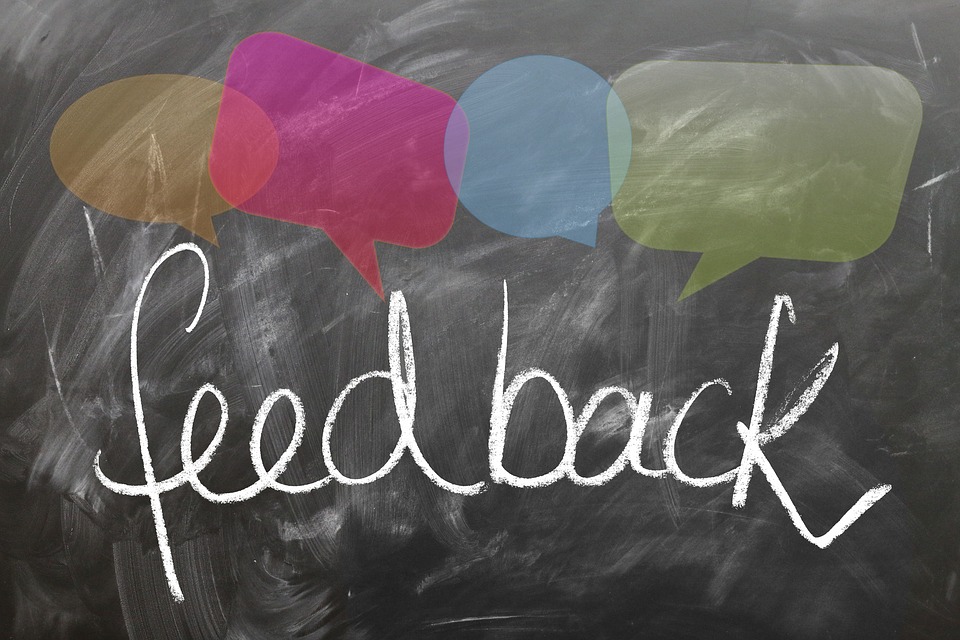 Nadia Charles (Educator, Sunnyside Primary School, Athlone), Basic Counselling Course: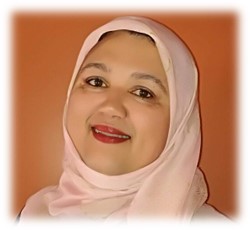 I'm a school teacher, currently in my 4th year of teaching. In my reality, I don't only teach. I wear many hats in the classroom. I work with young people whose minds are curious and whose hearts are filled with a plethora of emotions. Often these emotions that our children are feeling are very difficult to cope with, especially if the right tools are not known.

The Basic Counselling Course offered by Dimensions SA is an essential course for all teachers and parents. We (men and women) are counsellors and life coaches, explicitly and implicitly. Our children need guidance and this course equipped me with the do's and don'ts of counselling (listening). It further equipped me with the knowledge of the perimeters within which a counsellor may operate and when a counsellor should refer a client. The stages of counselling reveals the structure that may be followed. Dimensions SA, and Head Coach, Mikhail Rajap was outstanding in their delivery of the content of this Basic Counselling Course. The delivery was packed with information that was easy to grasp which was clearly understood, many opportunities for interaction were introduced. Mikhail is an ABSOLUTE PROFESSIONAL and this is becoming rare nowadays.

The smaller class groups are perfect for interaction and role plays. The homely space created allowed people to feel comfortable and therefore free to share

Dimensions SA should stand tall, knowing that they are supporting the shaping of this generation to take their communities to achievement and success.
Warda Albertyn (Marketing Advisor, Shakier Foundation), Basic Counselling Course: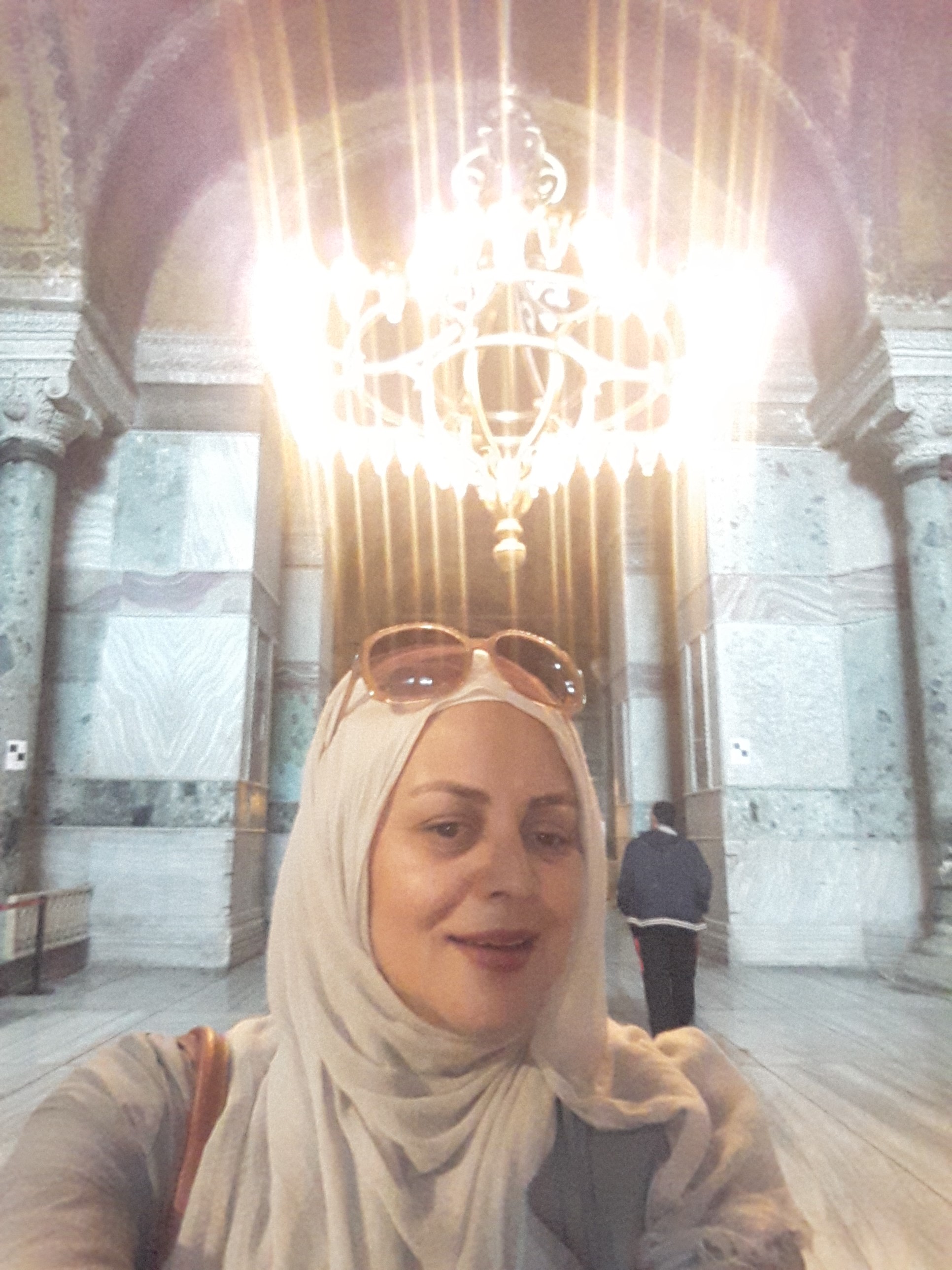 I would like to express my gratitude for the service offered in terms of the workshop on Basic Counselling I attended this past weekend.

I had initially hoped to explore avenues of counselling in terms of my journey with people and your workshop brought some interesting insights in terms of the following:

1.I was able to learn an invaluable lesson – What we perceive as life tests are truly blessings disguised as Mikhail's journey has in turn resulted in him developing the best version of himself, despite his challenges he had overcome. This was extremely inspiring.

2.There are so many amazing people making significant differences in various areas and positively impacting the lives of others.

The course and contents discussed were extremely informative and will assist me in developing my intervention skills as it has guided me in terms of:

1.The ability to bring structure and outcome-based results to any intervention session – THE ABC of counselling.

2.I have learnt the fundamental basics which are a vital element to effective counselling – SOLER, WEDRAG & EGAN MODEL to mention but a few.

3.The importance of focus and effective communication.

It is impossible to draft a list of all the positive lessons learnt but I was extremely pleased with the course as it has given me an invaluable insight into the importance of counselling and how my own well-being is of vital importance.

Prior to this workshop I was taking responsibility for others and limiting them from finding that inner strength we have all been blessed with. This workshop has reaffirmed the difference between trying to save the world and helping people who really want to help themselves… And this is exactly why I registered for this workshop as I was struggling to find balance in this.

Thank you for the insights and tools shared and look forward to applying and sharing all I have learnt with those in need.
Sihaam Sayed (Wellbeing Facilitator, The Wellness Studio), Basic Counselling Course: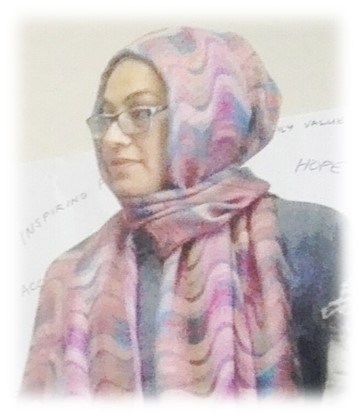 Greetings of Love Peace and Blessings,

WOW, what a weekend. Alhamdullillah Shukr Allah for allowing me the opportunity to learn and grow in the safe non-judgemental space held by Mikhail Rajap of Dimensions SA.

I am grateful and blessed to have been able to experience an empowering, thought provoking weekend with amazing women whom I have learnt so much from.

It is humbling to share a space with people who are so willing to share for no personal gain but for the pleasure and love of The Creator.

I am looking forward to many more beneficial interventions as we go forth into our communities and serve our people with the new found knowledge and skills we were so graciously equipped with.

Thank you.
Bronwyn Newman (CEO, Rescue A Young Life (RAYL)), Basic Counselling Course: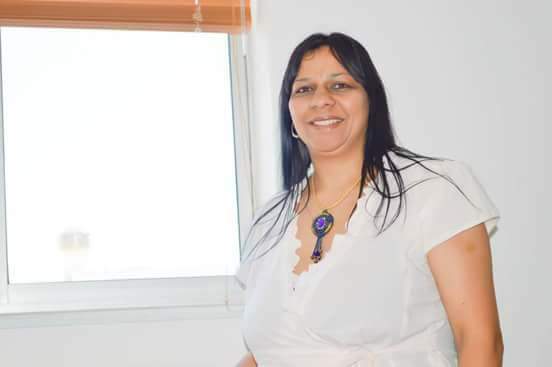 Thank you for a dynamic and insightful course. Running an NPO called Rescue A Young Life – RAYL – and not identifying my calling to grow more let me to do this course.

I now know and understand what is expected from me and what I can do more to achieve my goal on awareness against depression, anxiety and suicide.

I am now equipped with the tools to rescue a young life.

#youthgreatness

#futuregeneration

#actionforchange

#dimensionssagivinghope
Nadia Jacobs (Executive Director, ANCHORsa), Basic Counselling Course: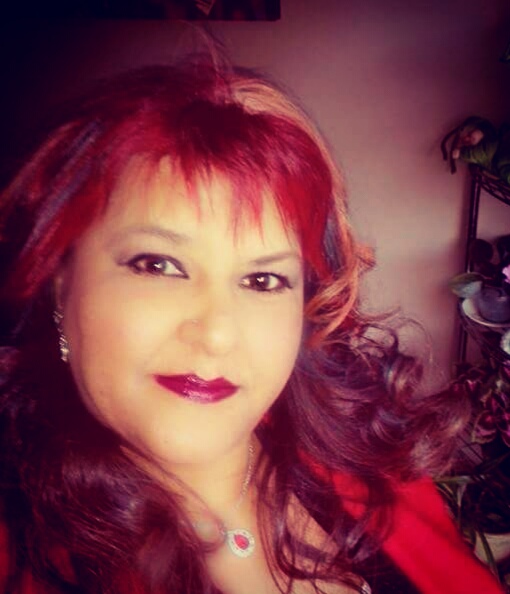 I come from a background where I've done counselling for most of my life, gained knowledge and departed that knowledge. My main focus in doing the Basic Counselling Course was to support my trainees but also to refresh myself as a Counsellor and Leader.

I would have to say without a doubt that Mr Mikhail Rajap has definitely imprinted on my mindset and belief system. How? By installing and equipping me with the knowledge how vitally important we are not only to ourselves but to others. I felt like I was in the centre of a family as apposed to a classroom or desk and chair. He has reminded me that taking care of others is most important in counselling, the pitfalls, the ups, the downs but how vitally important it is to have ourselves counselled. This is something one knows but don't do. I've realised that I had to relook at my needs too, I thought I did this fairly well but clearly not enough.

What stood out the most for me with regards to the learning material is the simplicity. It's achievable, teachable, non-technical, goal orientated and most importantly it's interactive. Therefore easily understood. Basic in every sense of the word but with a huge impact. Something I always teach my trainees is this, "when you are stuck, always, always go back to basics". Mr Rajap kept the basics alive and that is the fundamental difference of owning who you are as a counsellor. The manual that was put together.....perfect, again simple, basic, teachable and achievable. I salute you on all levels Mr Rajap. I, as an N.P.O. leader, would without a doubt refer anyone to you and your organisation. Hopefully we can collaborate in the future.

I look forward to working with you in the near future. God knows our country needs young men like you that is making a difference. I wish you the Almighty's richest blessings, favour and grace Insha Allah Ameen.
Fazloona Peters, Family Wellness©:
I enjoyed the one day workshop I attended as it was very informative. I was conversing with women of different strengths and got to meet the most amazing Moms in this world.

Listening to these women's stories made me stronger, I felt more at ease knowing I wasn't alone, that there are people experiencing worse traumas and have survived the ordeal to better assist others enduring the same experience/s.

I take my hat off for these women who have been dealt with heavy blows but beat the odds with their determination to survive against the cruelty of mankind by defeating the demons of nature.

I was told that the healing must come from within, your child must be willing to be helped otherwise no therapy will work. So I gave my child reasons to want to live with encouragement of little things I knew was liked and done in the past.

Understanding, communicating and research enabled me to help my child as well as myself through this trying phase.

I am now proud to say all the efforts on both sides, tears and pain eventually paid off and that my child is healing beautifully.

Not everyone gets to recover 100 percent but at least we won't be sending our children into the arms of the cruel world of drug lords to be used as pawns.
Gershwin Southgate, Life Coaching Integration Program (LCIP)©:
32 years old, Mitchell's Plain, Cape Town
Before completing the Dimensions SA Program my life was chaotic and I had no sense of direction. It seemed to me as if I was unable to succeed at anything.

As I worked through the program I started to learn things about myself I never realised existed. It helped open my mind to the power and potential I have inside of me and how a positive attitude/mind-set can have a major difference in my perception of life. Working through the modules helped me with areas of my life that needed attention and at the same time really made me realise my strengths and my potential. I now have a sense of direction through setting attainable long and short term goals. I have developed my self-motivation and learned to be completely focused and dedicated to what is needed in order to achieve my goals.

Most importantly for myself; I have learnt to see the lessons in life in everyday situations and to take something positive from all obstacles and challenges that I encounter.

I found it difficult to change before I started the Dimensions SA Program. I now realise two things; 1. In this ever changing world, those who are unable to change are destined to achieve very little and 2. Success is not the destination, it is the journey.
Rudi January, Life Coaching Integration Program (LCIP)©:
27 years old, Lansdowne, Cape Town

Before embarking on the Dimensions SA journey, I now realise I was going nowhere fast and I had no direction in my life.

After working through all the modules, I gained the tools I needed to redirect my energies; into my dreams and goals that I have forgotten through all the years.

I now understand that a positive mind-set and attitude is the most important tool on my journey of success and that everything in life worth achieving requires sacrifice.
Faghrie Davids, Life Coaching Integration Program (LCIP)©:
32 years old, Port Elizabeth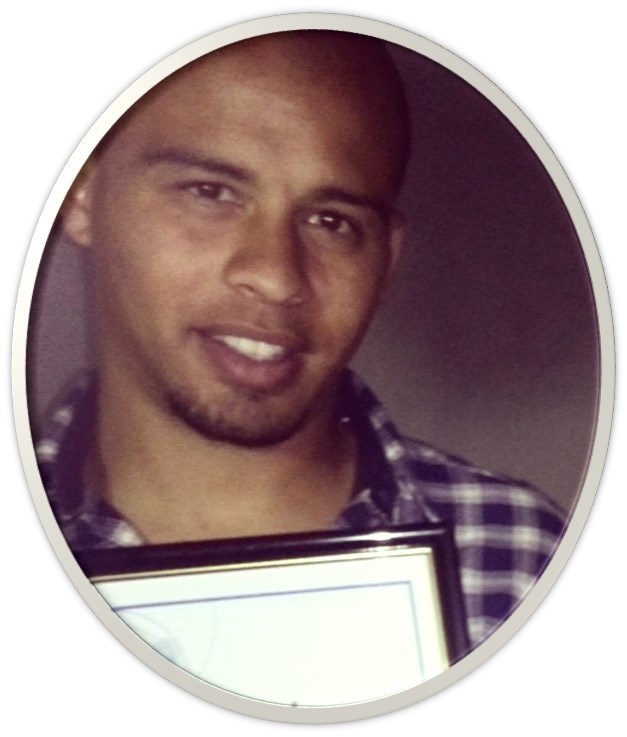 My name is Faghrie Davids and I'm a recovering drug addict. I was honestly the worst type of addict. My
story is a tale filled with regrets, sorrow, emptiness, heartache, crime, lies and illusions during my time
in active addiction. Feeling as if I were at the point of no return. It is important to be aware of my past
and where I come from, however I feel it's best to not dwell on the negatives of my past. As it is not
where I was but where I am heading.

Through God's grace I entered a rehabilitation program and after 4 months of rehab I was presented the opportunity to do the life coaching program with Dimension SA. Completing my rehabilitation and life coaching programs respectively was and always will be the major turning point in my life. It was here that I rediscovered my passions, morals, values and goals I lost during active addiction. I was given and trained in the tools needed to follow a structure on achieving my goals. It's been more than 2 years ago that I completed my life coaching program. In truth, the road in recovery is not easy and i never expected it to be. Spirituality has always been important to me, even more now than before. I believe without God almighty we are lost and my connection with God is a major factor in my recovery. This together with all that I've learnt
in the life coaching program is the reason for the success in my recovery thus far.

Success is often judged according to the amount of money or material items one has but I believe this is
a flawed way of looking at life. Don't get me wrong, we all want financial comfort and the nice things life
has to offer and trust me through God's grace I know I will achieve this. However there are other factors
one can base success on. I now have my wife and kids back in my life which I have always valued
immensely, repaired relations with my family and my career is back on track. I've learned to implement
and maintain a positive balance in my life toward achieving my goals, taking it one day at a time.
" we all have the ability to achieve great things in life, it's up to us to get up and make it happen. "

Yours in Recovery
Mr M Abrahams, Family Wellness©:
Shock – how can this happen in my house

Denial – not my child

Anger – we give them everything

Blame – it is her child.

A lot of fights, arguments and sometimes divorce. Why? Because we have no knowledge of what drug addiction is other than hearing the sad stories from people whos families are affected by addiction.

Upon further investigation, there are a lot of drug workshops available to help parents, and the community to deal with drug addiction.

One such partner is DIMENSIONS SA, led by Gadija and Shuaib. They have been through it for many years with their child. They are busy having workshops to educate, advise and give first hand knowledge of their experience of how to deal with a loved one in their addiction to drugs. The parent has to first equip themselves with the knowledge of drug addiction before they can help themselves and their loved ones.

In this workshop I learnt:

How to deal with the addict

Prepare myself and affected family members

Different types of drug addiction

To not blame myself

Plan and have my "own time"

I hereby testify that by attending the workshops held by DIMENSIONS SA, I've equipped myself with the knowledge to identify and help firstly myself and my family to deal with a child who is addicted to drugs.
Naomi Basson, Director, Leadership Coaching & Mentorship Associates (LCMA):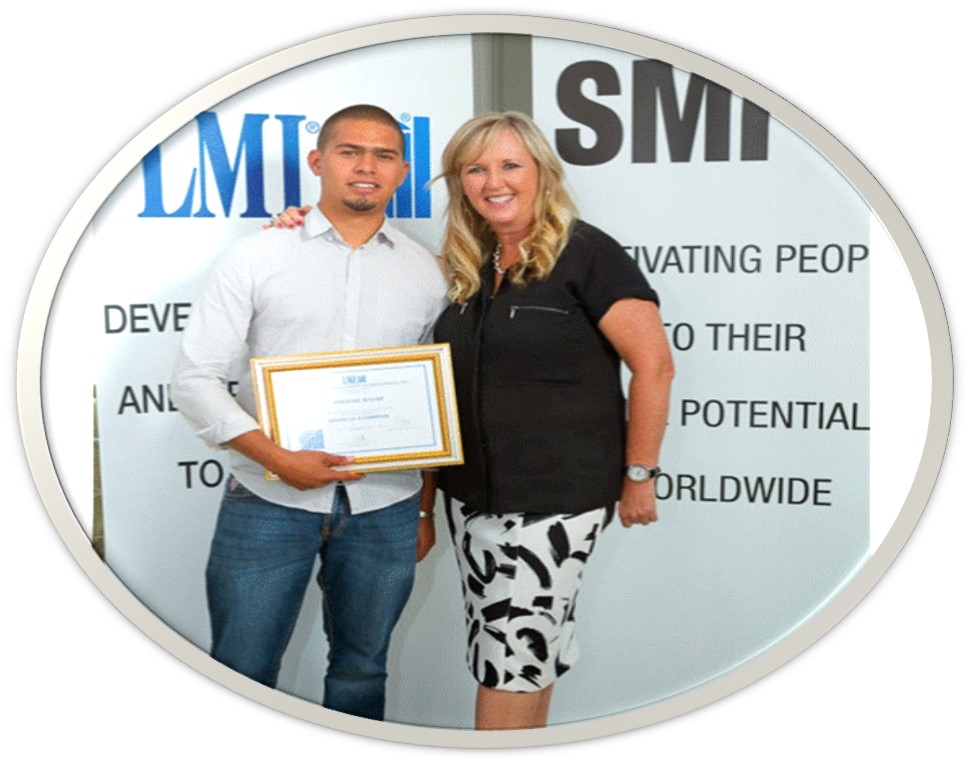 Mikhail started his journey with LMI in doing a Making of a Champion program with me, which he completed successfully.

Mikhail has grown from a quiet person to a confident Counsellor, Mentor and a person with drive and ambition. He focused on his goals with dedication, which resulted in many extra hours spent at research and setting up his path to success. No job was ever too difficult to tackle, too much work or not his responsibility. Mikhail's Superiors could delegate anything to him and knew that they never had to check on a deadline or finalisation of any task.

On the personal side, Mikhail stood out for me as a likeable individual with no enemies. He contributed to meetings in a positive, constructive manner and added value to all aspects of discussions. He is a well-groomed, young individual with high values and morals. Mikhail was never scared to share his opinions and was keen on finding solutions to problems rather than complain about them.

I loved spending time with Mikhail and to witness his change through the creation of new habits, beliefs and actions. I'm very proud of Mikhail, considering where he started his journey and where he is today and looking as his goals and dreams for the future, I have NO doubt that this young individual will be successful with any and every endeavour he tackles.

I wish you luck Mikhail and never stop dreaming.
Ms H Potter, Family Wellness©:
This experience has brought much needed enlightment to my soul.

I see things a lot differently and will use all the tools given to me to enrich my life. I feel confident that I can do this and gain my inner power, something I did not even realise I had. I now also see that this situation had to happen for me to be rejuvenated (re-born) and live a fruitful life, free of guilt and depression.

I know this journey will be hard, but I have full trust in my Almighty and the support he has put out there for me.

The path is now mine, and my destiny is only dependant on my behaviour.
Fowzia Veerasamy, Basic Counselling Course: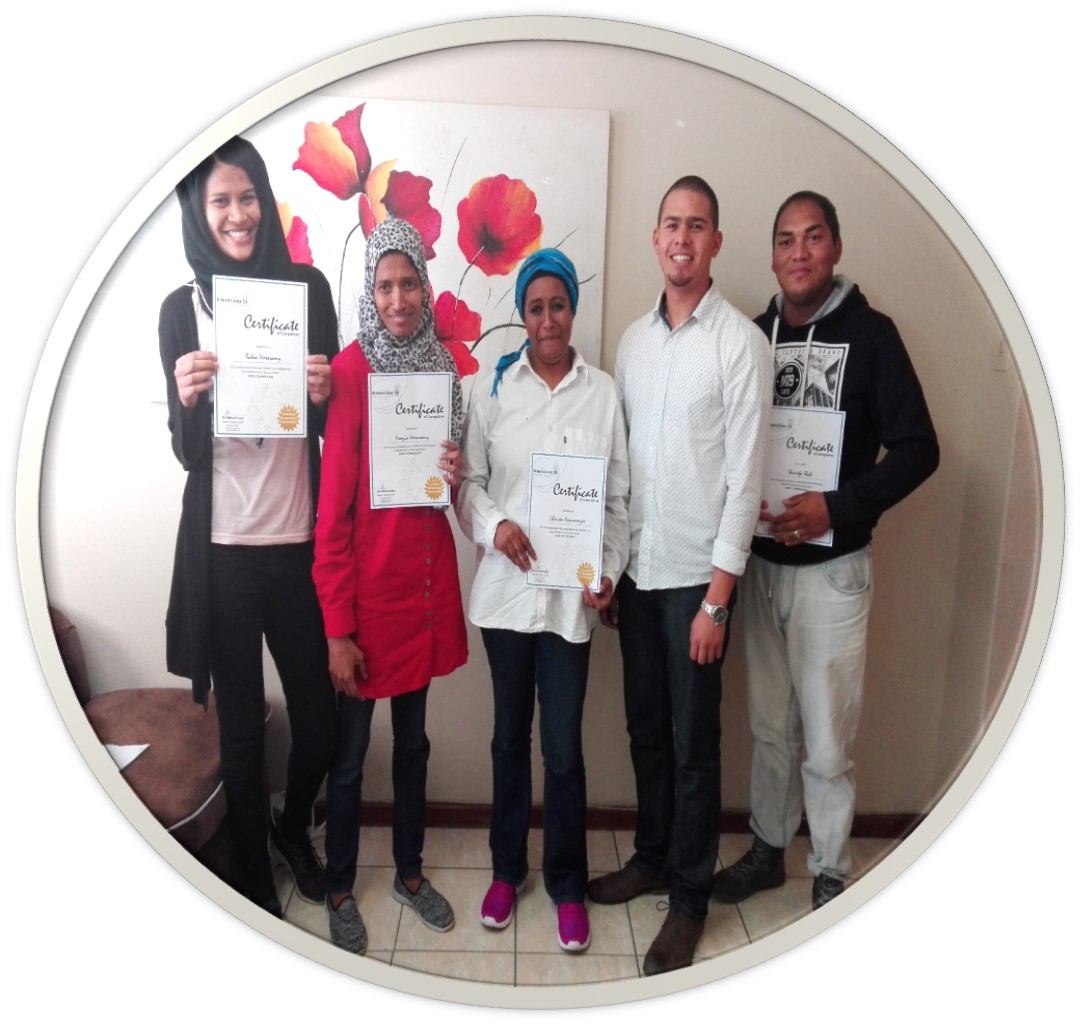 Firstly on behalf of Gatesville Neighbourhood Watch (GNW) members I want to say thank you/shukran for the very informative and educational training session for lifetime skills which our members can utilise in our Community.

Your way of covering different intriguing topics can be easily understood with reachable concept-building.

On patrolling Saturday one of our members, Ghouwa Kannemeyer, used the very skills you have educated us about and have done her first counselling with a drug addict. As her assessment grows we will be giving you feedback and our other members' progress too.

On behalf of the Gatesville NHW we would like to express our gratitude for your kind service and very hands-on approach workshop.
Taariq Jacobs, Basic Counselling Course: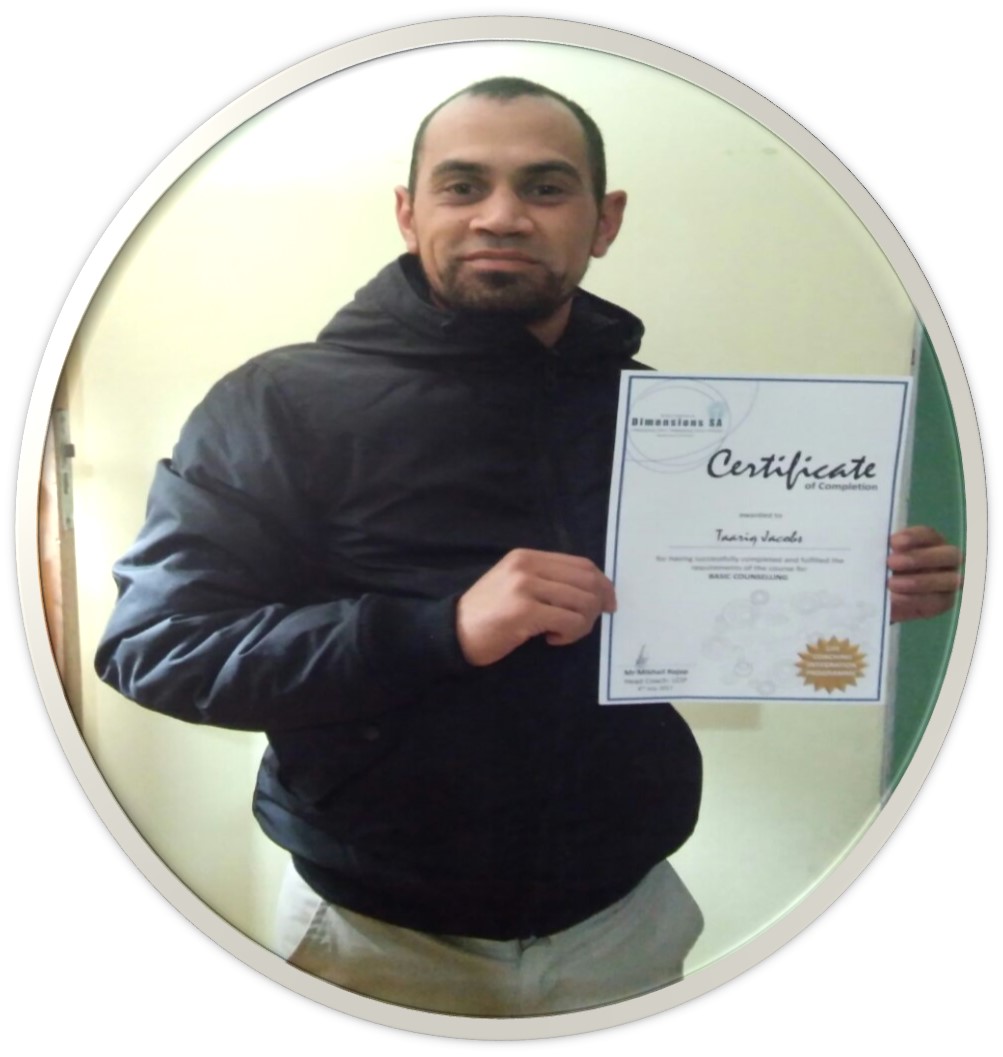 I would like to express my gratitude to Dimensions SA.

The Basic Counselling Course was very inspirational and extremely helpful towards my recovery. I have learned a lot and it has given me tools to implement in my life and as well to help others.

I would like to take this opportunity to thank the trainer Mikhail Rajap for this helpful experience.
Aashiqa Abrahams, Basic Counselling Course & Family Wellness©:
I've completed two workshops/courses through Dimensions SA, one with Gadeejah and one with Mikhail and one thing that stood out for me, apart from course content, is that Dimensions SA is an organisation established by a FAMILY who show nothing but sincerity and complete dedication to the upliftment and betterment to those affected by addiction and toward general growth. What will be learned through them coupled with the contents of workshops are priceless.
Reyhana Rojan, Basic Counselling Course:
• The Basic Counselling Course was one of the greatest self empowering courses that I have experienced. The skills I have learnt will help facilitate my own personal growth. The principles that are taught are applicable in our daily lives and helped me identify the areas in my life I need to focus on. Not only has it allowed for self reflection, it also emphasises mindfulness towards others. It is a great practical tool to facilitate positive communication with family, friends and colleagues.

• The short course is communicated in a dynamic and simplistic manner. It is extremely interactive which allows even the most introverted person to step out of their comfort/fear zone. Through role play, learning is made fun and easy to grasp.

• There is no need for fear of giving the wrong answer. There is only constant guidance to always improving one's skills in a relaxed atmosphere. It is up to the individual to make the most of the time spent in the class.

• In summary, attending the course has given me the tools to move forward to the next level of understanding myself and others. I am more confident than ever that my lifelong passion and goal to help others realise their true potential can now become a reality.

• Well done To the team at Dimensions S.A. and especially the Head Coach Mikhail !!!!!!
Traci Hurling, Life Coaching Integration Program (LCIP)©:
The Dimensions program has helped me immensely as a teenager growing up in today's society. I often felt lost and overwhelmed by the world around me. I had no real sense of who i wanted to be and where I wanted to go. I'm still not entirely sure, but this program really helped me gain the confidence and skills to develop myself as a person. Allowing myself to be vulnerable and accept help was not difficult thanks to the safe environment this program was conducted in. In the beginning i was a bit skeptical, and felt i was too young to be completing such a program. However, I soon learned that this is the best time to learn the lessons the program teaches. I have spent this time learning these skills, and will continue to practise them throughout my life. I have learnt so much about the world, and other people. Most importantly, I've learnt about myself. This program taught me to believe in myself, that i am truly capable of anything i set my mind to. It has taught me the importance of not only establishing goals, but also devising an active plan to achieve them. I've learnt to figure out what i want, and that I am the only person who dictates my life. I've come to see myself as a champion.
Jasmine Kellerman (Director, Cape Flats Coordinating Committee), Basic Counselling Course: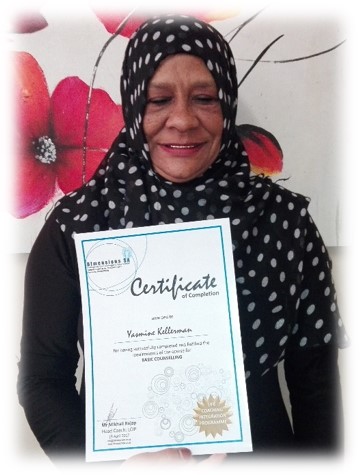 Dimensions SA, you have really made a difference in my life for this short period of time. I truly value and appreciate the course I did. The counsellor Mikhail Rajap was amazing, genuine and dedicated. I have learnt:

•To endeavour to motivate and facilitate clients to achieve their true potential and bring positive change through the setting and achieving of self-defined goals.

•To establish a partnership which challenges clients to recognise and build on their strengths, explore their current reality and find positive ways to make changes and move forward.

•To be an instrument in helping every client to develop a fresh perspective on each situation they are facing supporting them to explore a range of options.
Mujaahid White, Basic Counselling Course:

Mujaahid W, Chaiperson of GPNW
Compliments to Dimensions SA for a well structured and informative course!!!

Thanx for the empowerment, from 6th street Grassy Park Neighbourhood Watch.

#dimensionsSA=Awesome
Amina P, Family Wellness©:
A session with you is extremely beneficial to me. It takes me out of my comfort zone. I feel and know that I have to make positive changes in my life and yet I feel afraid and apprehensive.

But I know that the knowledge is invaluable and therefore I need your help in my future. I have tried in the past to tap into my challenges but I always lacked the motivation to carry things through. This time round I hope to take my life seriously.

You have the ability to make one feel that there really is more to life.

Shukran for everything.
---
Submit your testimonial